All uploaded application elements should be in PDF format and should adhere to the following naming convention for uploading: LAST NAME, FIRST NAME, MIDDLE NAME, as in JONES, JOHN PAUL. Please make every effort to include all materials, with the exception of reference letters, in one download. If a second is necessary, please mark it — ADD [date]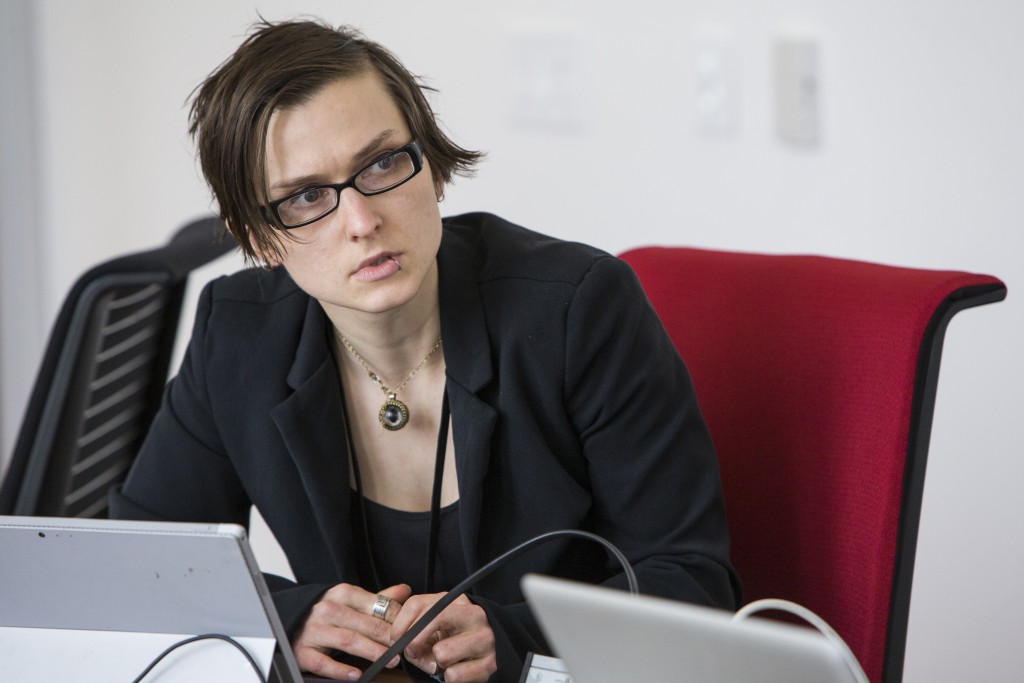 Hearst Fellow Keri Blakinger in 2016 at the Houston Chronicle.

Each completed digital package should contain:
To be considered you must attach all required documents in PDF format:
One-page resume that includes academic major and minor, date or expected date of graduation, permanent and current addresses, email, website, and social media addresses
One additional page that include hot links to digital work samples
Cover letter no longer than two pages highlighting your qualifications and making your case for becoming a Hearst Fellow
Three work references including titles, email addresses and phone numbers
Two letters of recommendation. These need to be emailed separately to fellowships@

null

hearstnp.com
When you have gathered all the necessary materials, click here to apply.